Landscape Edging
Aluminium Edging – Steel Edging – Plastic Edging – Wood-Plastic Composite Edging
GreenScape range of landscape and garden edging provides the widest choice of lawn, landscape, path and border edging and paver restraints available in Kurdistan and Iraq. Our range of edging products provides solutions for almost any type of landscape edging application, both hard landscaping and soft landscaping. GreenScape is exclusive distributor of Exceledge products in Iraq, which are the high quality edging products supply by Kinley Systems from UK. ExcelEdge products are quick and simple to install, and thus reduce cost, and make ongoing landscape and lawn maintenance quicker and easier, – again saving you time and money. The comprehensive Exceledge range consists of garden and landscape edging systems in aluminium, steel and plastic in various sizes and styles. Every product has to follow the Exceledge ethos of being Simple, Smart and Effective.
All of our landscape border edging products including Aluminium, Steel lawn edging, plastic garden edging and wood plastic composite edging can be used to create curved or straight borders for paths, gardens, flower beds and other types of landscapes allowing for more creative landscaping designs for residential and commercial areas. GreenScape edging is the first choice for professional landscapers, architectures, contractors, specifiers and designers throughout the Iraq, GreenScape Edging series can be classified in four types of edging systems, as we mention below.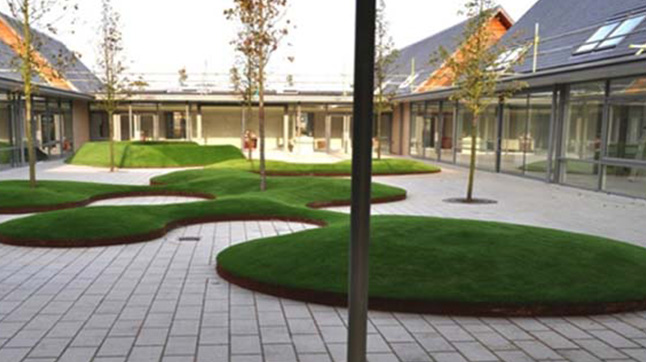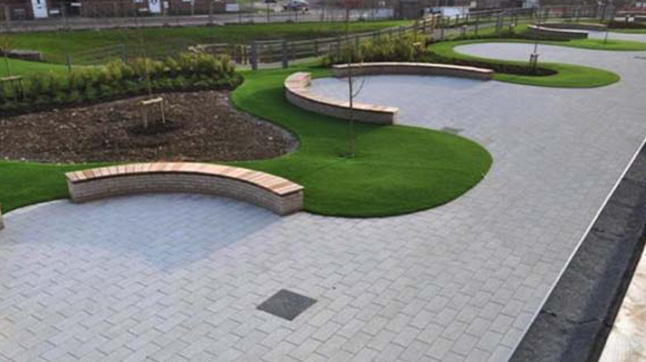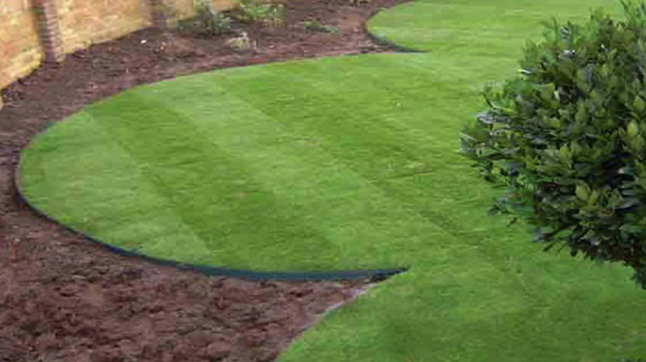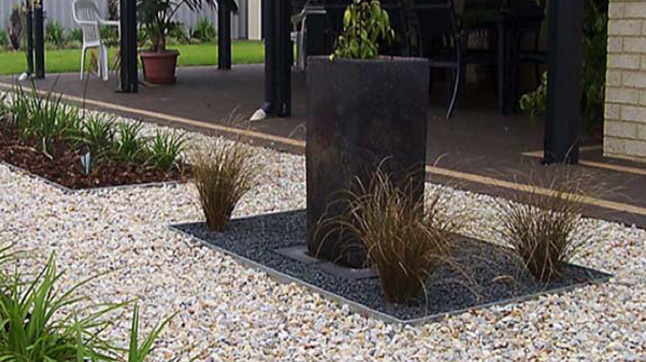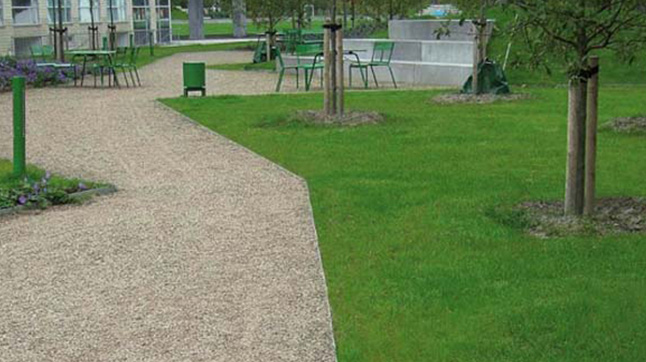 Aluminium Edging
AluExcel – AllEdge – RoofEdge
Exceledge Aluminium edging products consist mainly of three ranges, which are AluExcel, AllEdge and RoofEdge ranges. Our AluExcel range of aluminium hard landscape edgings comes in eight profiles heights: each one carefully designed to work with many different surface treatments. AluExcel is the ultimate commercial aluminium edging solution for hard surfaces, whether it be asphalt, concrete, resin bonded or loose gravel, blocks, bricks or paving slabs. Made in the UK from 6005A grade recycled aluminium, and it is ideal for applications that need a full thickness of material without roughness, cracking and spilling over into adjoining areas. The strength and environmental benefits of aluminium over concrete are well recognised and making AluExcel the first choice in hard surface edging.
Steel Edging
Borderline – Jumbo – Hi Grade
The Broderline and HiGrade edging systems are the two main styles of our steel edging products and they are suitable for use as lawn and hard landscape edging. The wide range of finishes and sizes together with the high quality fixing techniques make Exceledge steel edging products a popular choice with Contractors and Specifiers.
Plastic Edging
EdgeKing – SuperEdge – BrickEdge
Our Exceledge Plastic edging products comes in three styles: SuperEdge, Edgeking and Brickedge that are designed specifically for soft landscape and lawn applications, providing flexible, discreet and versatile edges that visually enhance the landscape design and provide easy ongoing maintenance. All our plastic edging are made from recycled plastic and are 100% recyclable.
Wood – Plastic  Composite Edging
EdgeKing – SuperEdge – BrickEdge – WPCedge
GreenScape WPCedge is a wood composite material made from wood and plastic. It is ideal for edging around curved beds and is designed to provide the appearance of wood. The advantage of WPCedge over traditional wooden edging is that it is low in maintenance and bends easier than wood garden edging. WPCedge features are: low maintenance, resist to root and degrade, termite resistant, mould and mildew resistant and weather resistant.