Natural Ponds – Rock Waterfalls
Within each of these fields we supply a wide range of solutions and products to help our clients meet all kind of possible challenges and achieve dreamed landscaping targets in their projects.
Garden ponds are alluring because they provide a tranquil and relaxing atmosphere. There's nothing better than the sight and sound of water in your own backyard. A well designed pond will turn your outdoor space into a vacation-like retreat, where you can get away from the busy world. With a pond, you'll be able to enjoy the sights and sounds of nature including unique plants, running water and possibly even some koi fish.
It's important that the design and construction of a garden pond are done right as well as using right product for any specific function. GreenScape is a leading supplier of pond products, furthermore, we have a professional staff to build a unique pond in your project that meet both your budget and your expectation at the same time.
The process of creating any pond passes through the three stages of design, choose the right materials and then install it. Before the design, GreenScape engineers get your idea on what you are looking for, then considering your project condition and your budget limits to provide you with the most appropriate proposal.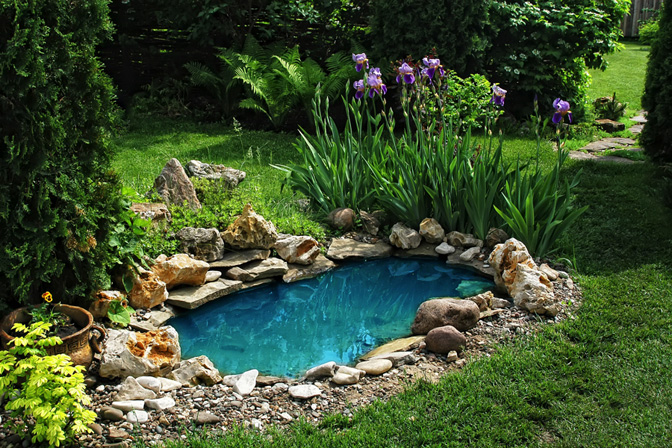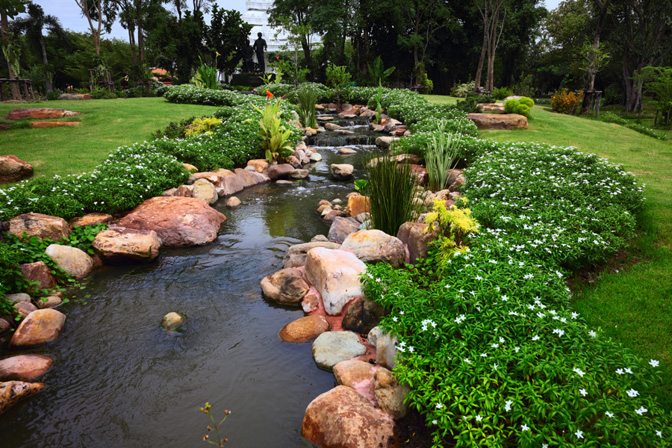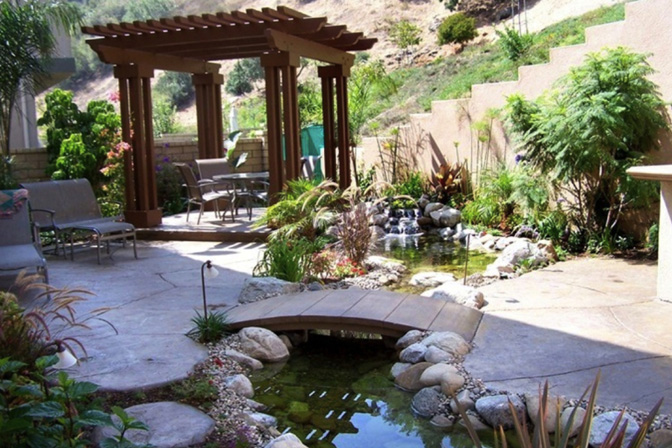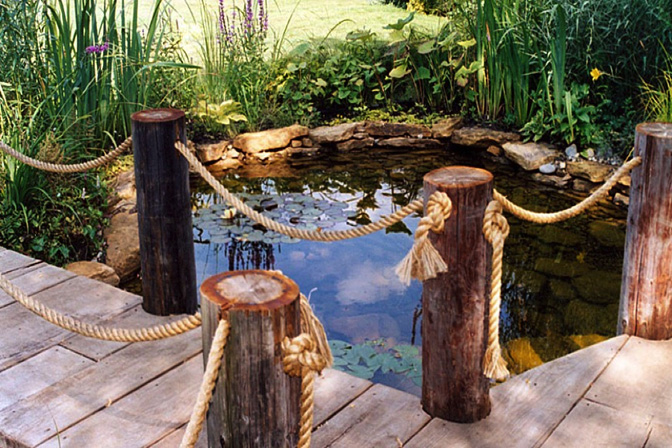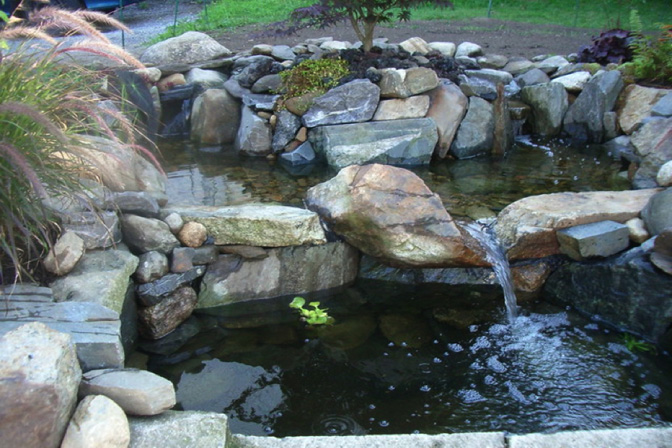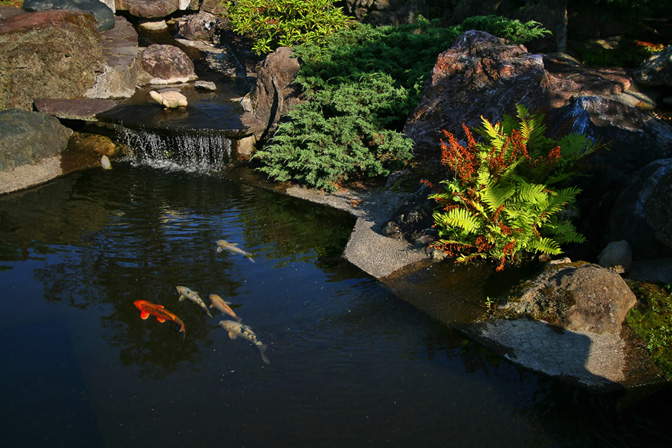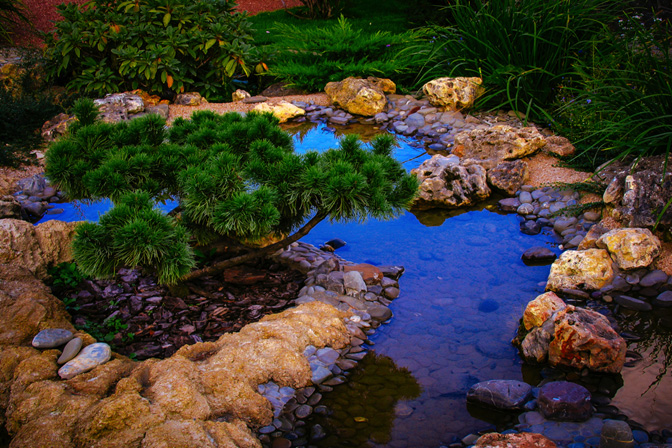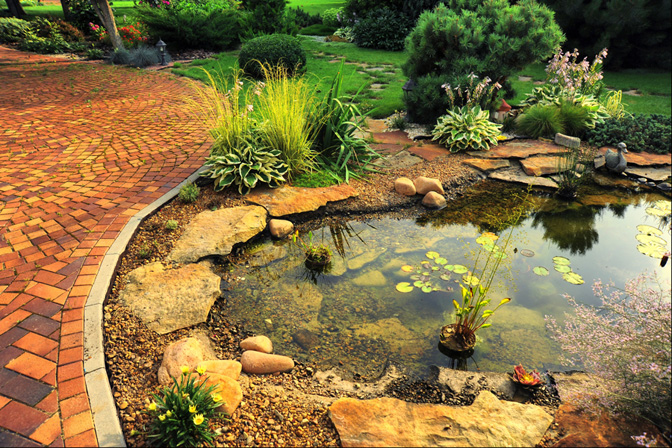 For every single project GreenScape engineers consider the following points:
1) The main factors to consider when determining where to locate your pond, including the view from your house, sunlight exposure, and access to electricity and water.
2) Calculate the volume of water a pond will hold based on its depth and size.
3) The average total budget limit confirmed by the project owner.
4) Decide on the best locations for formal pond styles and the most popular formal pond shapes and design features.
5) Design the pond in both 2D and 3D models with consideration of R.I.S.E. method (random, irregular, spontaneous and erratic) to ensure the most natural appearance.
6) Design and maintenance tips, including size requirements, filtration, aeration, and water quality.
7) Considering the ideas for contemporary pond designs, which are often characterised by straight lines, right angles simple materials and floating stepping stones.
8) In most cases we integrate waterfall into pondscape in order to provide sound and movement. Also its possible to combine fountains with ponds.
9) In the case of combining waterfall with pond in any project, our designer pay attention to the matter of keeping it in scale with the size of the pond and the building.
10) We try to add lighting to ponds in all our projects in order to create dramatic effects, highlight certain features of the pond and ensure safety.
11) If the pond has more than decorative function, for example using it as a swimming pool, this will be considered in the design as well. On the other hand, in some project when we have both pool and pond, we can link these two water features together.
A waterfall is the perfect accent for a backyard. The lush, calming noise of water hitting rocks begins to drown out the sound of noisy cars, transporting you away into a more serene setting. Waterfalls provide three main functions within your pond system. They allow you to have ponds at different levels which means that you can produce a much more natural overall effect than if you just had a large flat pond of the same size. The action of the water falling into the pond below helps to provide a source of oxygen for the fish and waterfalls provide the sound of flowing water that transforms a garden into a haven of tranquility. And of course they look great.
GreenScape has a professional with a good experience of creating natural ponds and waterfalls. For every project our company's geologist sources most appropriate rocks from different mountain areas of Kurdistan and all other related products are supplied by GreenScape which have been sourced from world-wide reputable suppliers.